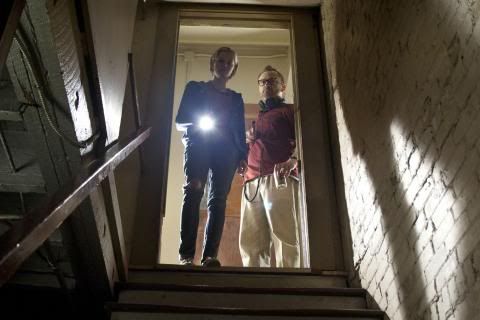 "The Innkeepers" is Writer/Director/Editor Ti West's follow up to his Indie Horror hit "The House of the Devil". A "Haunted Hotel type story set in the final few days before the Yankee Pedlar Inn cloes their doors for good. Claire (Sara Paxton) and Luke (Pat Healy) are the last two remaining employees in the place are trying to get proof that the Inn is truly one of New England's "most haunted hotels".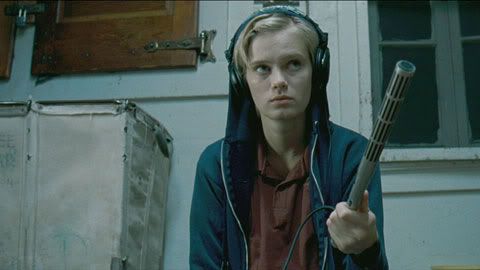 Mr. West likes his films to burn slow and burn slowly this film does. Much of the film relies on the charms of Claire as she goes about her mundane job with a cute and awkward goofiness. Luke dreams of making money from his website on the haunted Yankee Peddler and wants to get some ghostly EVP (Electronic Voice Phenomena) recordings to add validity to the site. So the two take to wandering around and recording in separate shifts as the other one gets some shut eye in one of the hotel rooms. Along the way, they have run-ins with the last few remaining guests including an Ex TV Star and now New Age Guru (Top Gun's Kelly McGilis).
Ti West has fun playing with his audience and deconstructing the traditional jump scare, utilizing it in self-referential way. The real scares come from the tension he builds utilizing a great sound editing and some arm hair raising creepiness. All in all, "The Innkeepers" is not a great film, but it sure is on hell of a fun one, eliciting more scary and chilling moments then all of the lame Paranormal Activity "Found Footage Flicks" combined!
The Innkeepers gets Dick Hollywood's Seal of Approval
"The InnKeepers" is currently on VOD and opens Friday Feb 3rd for a limited theatrical run in select cites.